These things don't have a name But i perfer to be called: Fran!
Time runs outand i've been lasting this many years: Seventeen.
The world's edge is closer and I'm located at: Scottsdale, AZ.
My radio's my heart since it helped me listen to: Ska, indie, good ole fashioned rock'n'roll, reggae, rockabilly, etc. Basically everything -- no joke.
Bands like Weezer, the Hippos, Interpol, Neutral Milk Hotel, the Starlight Mints.
Artists like FRUSCIANTE, Johnny Cash, Sufjan Stevens, among others.
Have you put them aside, your crazy thoughts and dreams? This is important to me: Music, writing, sleep, love, being with the people I adore, shows, my puppies, and things of the like.
Goals disrupt the past and yet I still have them: To become an amazing journalist, live in a big city where I sleep all day and work on amazing articles all night.

pictures (optional)
The face in the mirror is not me But here is an idea of what I look like: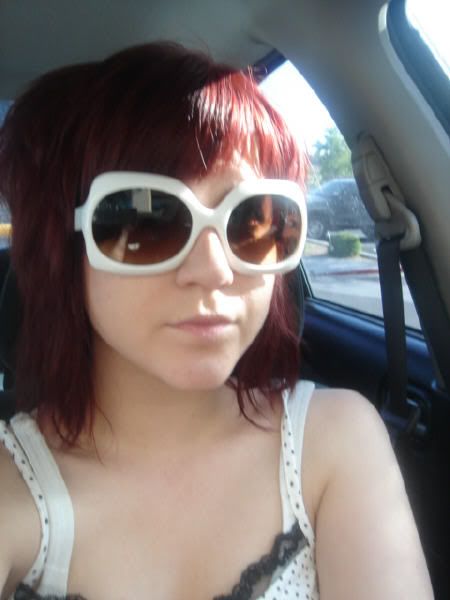 I think those two represent me the most, hah.

Thanks for the time, kids.

I know you probably all have done this, but if it's possible, could everybody let me know their favorite Fru songs?

Mine areeee ...
"The Past Recedes" and "Anne."